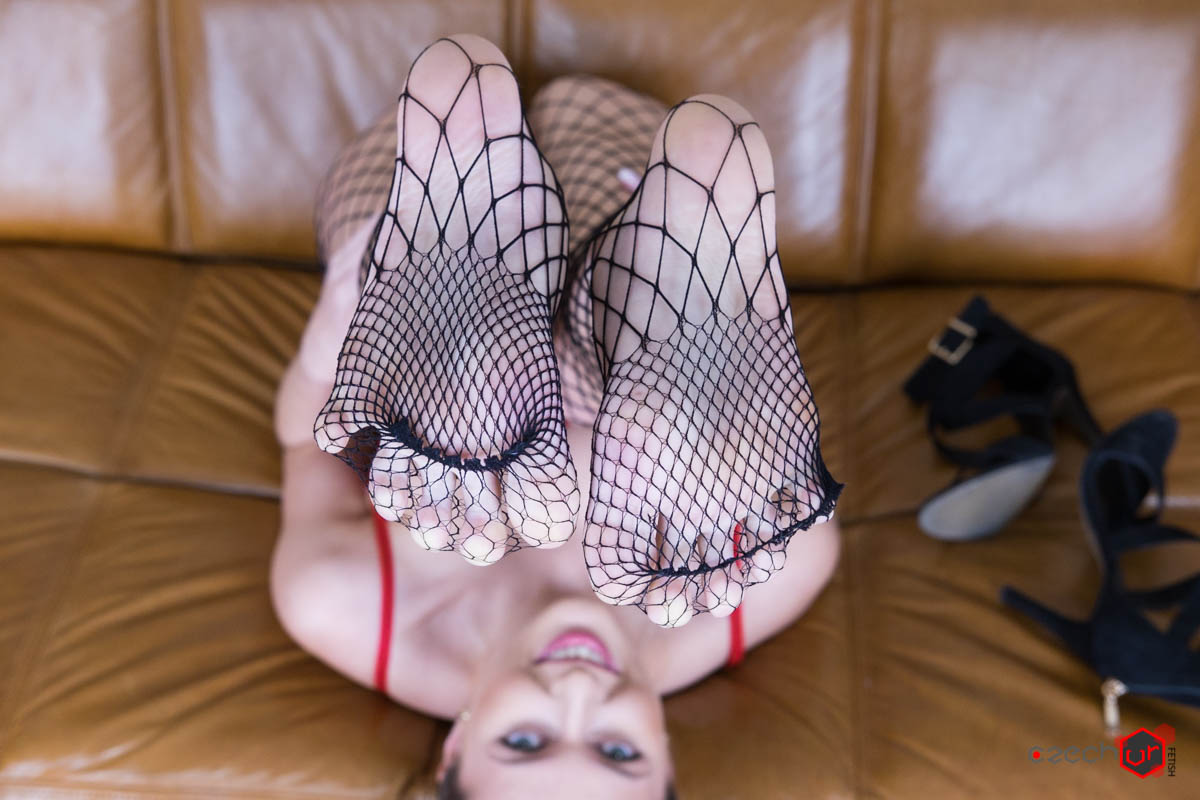 The Best Seven VR Foot Fetish Sites

There is still only one VR porn site devoted to the foot fetish niche (VR Foot Fetish). This is produced by one of the biggest and oldest foot fetish porn studios in the world, and I recommend that all serious foot lovers should join it (A 12 month subscription at $99 or 89 Euros is excellent value). However, most of the top sites do at least occasionally feature videos containing footjobs and foot worship, with the sites near the top of this list doing so a bit more regularly than others.
① VR Foot Fetish – The only dedicated foot fetish site in VR, just $99 for 12 months membership. Produced by foot lovers for foot lovers, this is a site that updates weekly and continues to improve its VR production values.
② CzechVRFetish – Top Czech VR porn studio that covers several fetishes including feet. Gorgeous girls, including top European pornstars, in exceptionally well made VR action, now filmed in fully immersive 8K resolution.
③ SexLikeReal – Home of several independent foot fetish VR studios, the quality of which varies. Membership prices are also much higher than other sites.
④ KinkVR – Leading BDSM and fetish VR site from the famous Badoink virtual reality stuido that often releases top notch foot fetish videos.
⑤ R18 – The home of Japanese (JAV) VR porn, with many (very) kinky foot fetish movies to be found here.
⑥ SexBabesVR – Top VR porn site that regularly covers the foot worship niche.
⑦ VirtualRealPorn – The first VR porn site and with many classic foot fetish videos in its archives.
Twelve Best VR Foot Fetish, Foot Worship, and Footjob Videos
Back in the days of 3D stereoscopic porn that coincided with the Avatar film release and 3D TVs, the stereo porn sites would make heavy use of sexy feet dangling in front of your eyes, appearing to come out of the screen at your foot worshiping face. It was something that obviously showed off the 3D effect. Although virtual reality is in 3D stereo too, VR porn producers don't make so much use of it. Still, there are plenty of VR videos out there that do, and here is our pick of the best of them to keep any foot lover happy in virtual reality (trailers only).
VR Foot Fetish – Talia Mint Seduces A Burglar With Her Sexy Feet
Talia Mint, one of the most beautiful girls ever to appear in VR porn, seduces and teases a burglar into submission with her sexy feet.
Sasha Sparrow is a pretty young Russian girl with long, slim legs, and delicate little feet. Both her legs and feet look so good in and out of nylon, and here she gives you a beautiful, intimate, and kinky solo VR foot fetish show in which she sniffs and licks her own sexy feet.
Young Hungarian beauty Mona Blue gives one of the best ever footjobs in VR here with her pretty and stockinged feet.
VR Foot Fetish – Petra Puts Lotion On Her Feet
Young Italian beauty Petra oils her dainty feet, so that you can see them glisten just inches from your face in virtual reality, as she prepares to give you a sexy footjob!
VR Hush – I Didn't Know You Liked My Feet
Slut faced young American beauty Kimber Woods gives you the ultimate VR foot worshiping girlfriend experience.
Angelic teen nerd Nancy A is your geeky Ukrainian girl who turns out to be a secret slut who loves to give delicate footjobs.
Big boobed exotic slut Cristina Miller provides the service in this classic VR foot worship movie, giving you a perfect footjob.
R18 – Cute Japanese Girl Gives Footjob
Your cute 18 year old Japanese stepdaughter has caught you sniffing her panties, and now she is going to 'punish' you by making you worship her sexy feet!
Adorable 19 year old Czech teen Stacy Cruz teases and pleases all fans of VR foot worship fetish with her gorgeous little feet and nubile body in this beautiful 5K movie.
SexBabesVR – Sexy Love Her Feet
Your young and beautiful virtual girlfriend knows that you have a thing for sweet and dainty teen feet, and that's why she teases you hard with them before letting you give her the psasionate fucking that she wants.
CzechVRFetish – Sexy Lesbian Foot Fetish
Beautiful teen pornstar Alexa Nova is joined by her equally slutty young friend to give you the ultimate foot fetish lesbian show in immersive virtual reality.
KinkVR – Bella Rossi's Foot Fetish Dungeon POV
Dominant mistress Bella Rossi has you tied up in her dungeon and can do anything she likes with you. Luckily for you, that includes a kinky footjob.