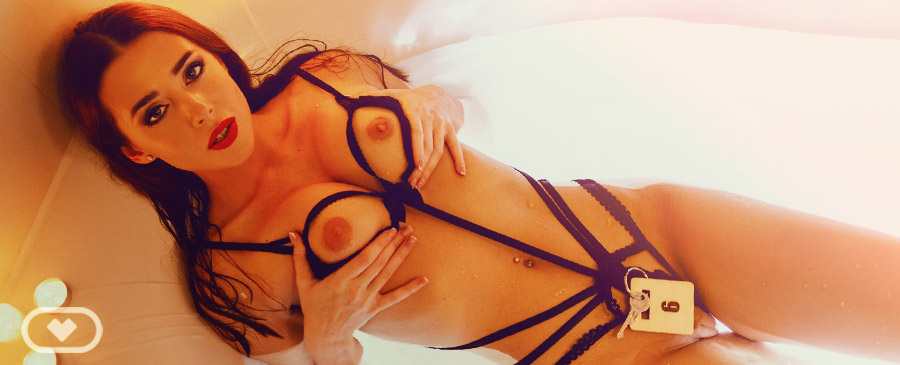 VirtualRealPorn.com was the very first VR porn site, launching an incredible 6 years ago. To put this in perspective, the first Oculus Rift headset still had not been released to consumers. Since that time, way back in 2015, the site has consistently released at least two high quality new full-length videos each and every week. Nearly seven years later, and it has produced far the largest library of VR porn of any site. In addition, the same studio has been releasing gay and trans porn VR videos for almost as long on their respective sister sites. No other VR porn studio can match the experience of the team behind VirtualRealPorn.
The Site That Pioneered Virtual Reality Porn
VirtualRealPorn wasn't just the first VR porn site online, it was the site that pioneered the industry in a number of ways. In those days it was the first to experiment with female POV porn, to get the 'VR GFE' right, to film gay and trans VR porn, to film 'amateur' VR porn, and to secure partnerships with haptic sex toy companies that allowed you to add another level of immersion to the experience. They even were one of the first to try virtual reality live cams, although the tech and the market weren't quite ready for that.
While the first VR porn videos of other long-running sites often look terrible, the early releases of VirtualRealPorn are still good enough to be enjoyed today, although the resolution is inevitably lacking. The site had been a long-term project, and the studio already had a lengthy duration of experience and experimentation before the site went online in 2015. More recently, they even displayed their innovation in regards to their early efforts. While other sites simply 're-mastered' their low resolution videos – with variable results – VirtualRealPorn actually re-made several of their early classic videos, with the same actresses starring as in the originals.
Right from the start, the site has been notable for having a balance of American and European porn actresses. The beautiful American model Misha Cross was the most popular of their early stars, along with the ever popular Russian/Hungarian pornstar Gina Gerson. Over the last six and more years, they have continued to feature some of the most popular names in VR porn, as well as a fair sprrinkling of fresh talent from both sides of the pond.
Lucid Dream Featuring Florane Russell
The oldest and biggest virtual reality porn site and studio.
Still updating two or even three times a week.
A good balance between American and European models.
Partnership with Kiiroo allows you to 'feel the action'
The best VR GFE movies.
Ready For The Gala Featuring Sybil A
Pretty Ukrainian girl lets you fuck her hard in this 5K movie.
Summary – Is VirtualRealPorn Worth A Subscription?
VirtualRealPorn is still undoubtedly one of the top five VR porn sites, with a massive archive, a regular as clockwork new release every few days, and an experience in filming premium adult virtual reality movies that is unmatched. The VR GFE content is unmatched, and when enjoyed with an interactive VR porn toy – such as those made by Kiiroo – make for an incredibly immersive and satisfying experience. A year's subscription costs under $10 a month which is exceptional value for a site with an archive as big as theirs and which updates so frequently. Another excellent value option is lifetime membership at only $249. Cheap as chips when you consider this site is likely to be producing premium VR porn for years and years to come!